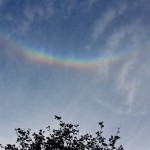 Ein Regenbogen sieht man öfter – aber ein umgekehrter Regenbogen, noch dazu ganz ohne Regen? Eigentlich ist das kein Phänomen der Astronomie , sondern eine Erscheinung der Atmosphäre: Ein Zirkumzenitalbogen.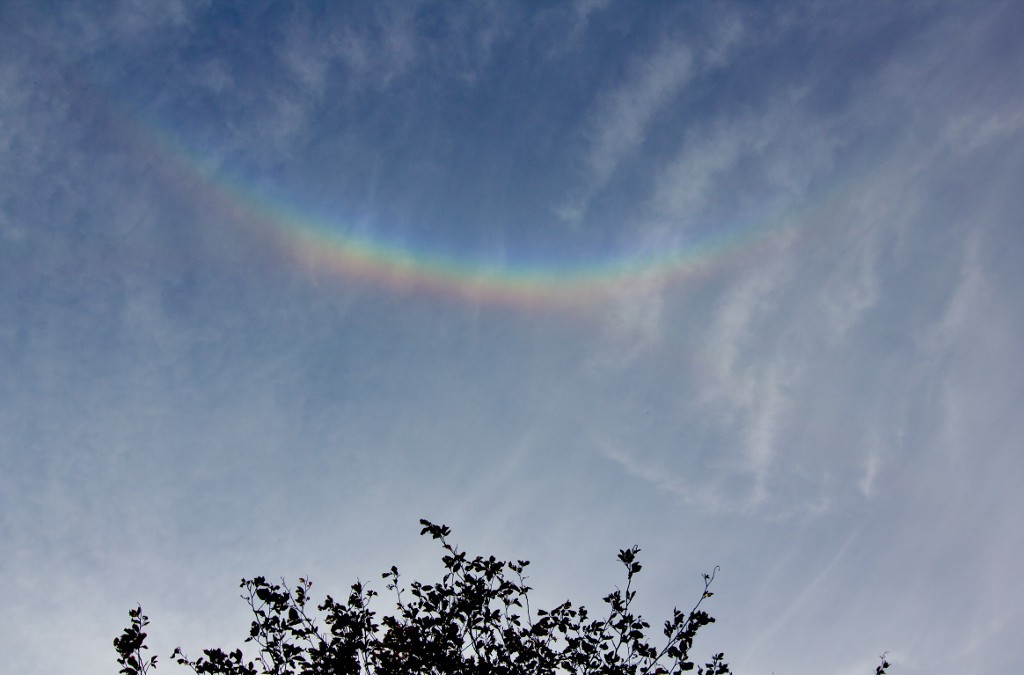 Ein "umgekehrter" Regenbogen dieser Art entsteht ganz ohne Regen: Ähnlich wie bei einer Nebensonne handelt es sich um eine Brechungs- und Beugungserscheinung des Lichts an den Eiskristellallen hoher Wolken vom Typ Cirrus. Sie können nur dann enstehen, wenn die Sonne niedriger als ca. 35° über dem Horzizont steht. Besonders charmant ist die englische Bezeichnung "Smile in the Sky" oder "Grin in the Sky" (also Lächeln bzw. Grinsen am Himmel) :)
Der Zenitalbogen war für ca. 20 Minuten am späten Nachmittag zu beobachten.